"

European Network Dedicated To Research For Antiphospholipid Syndrome Patients"
The European Forum on Antiphospholipid Antibodies is a multidisciplinary network of different specialists that share a common interest in antiphospholipid antibodies (aPL) and antiphospholipid syndrome (APS).
Since 1996, eleven successful meetings were organized in different cities (Paris, Venice, Utrecht, London, Barcelona, Ljubljana, Marseille, Padova, Crakow, Nancy and Maastricht) giving the opportunity for the European clinicians and scientists to meet and strengthen current or future collaborations.
The 11th Meeting of the European Forum on Antiphospholipid Antibodies took place in Maastricht, The Netherlands on September 2018. It gathered +100 participants and speakers who presented their work along with different scientific sessions.
The former general coordinator of the European Forum was Dr. Ricard Cervera (Barcelona, Spain) and the current one is Dr. Denis Wahl (Nancy, France).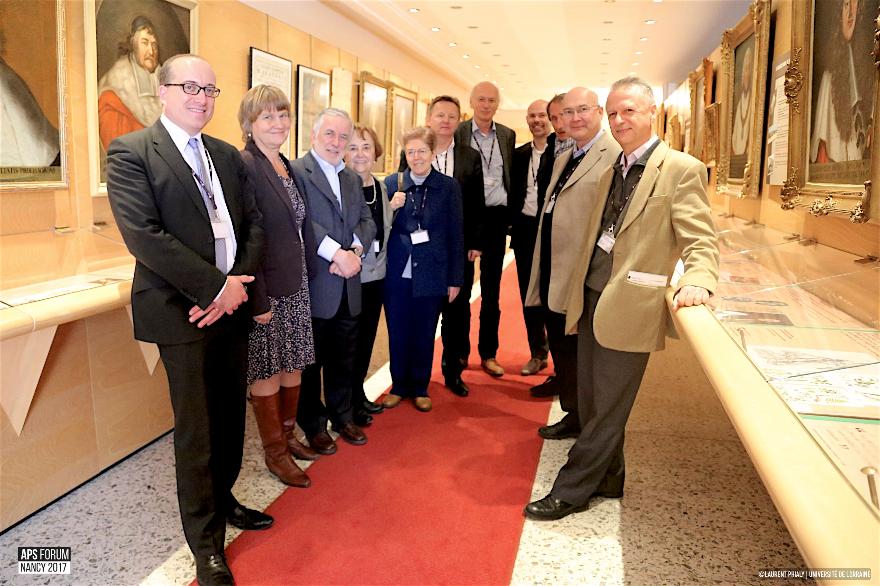 International Steering committee
From left to right: Pr S. Zuily (France), Pr E. Svenungsson (Sweden), Pr V. Pengo (Italy), Pr A. Tincani (Italy), Pr A. Ruffatti (Italy), Pr J. Swadzba (Poland), P. de Groot (The Netherlands), Dr B. de Laat (The Netherlands), Pr P.L. Meroni (Italy), Pr D. Wahl (France) General Coordinator, Pr R. Cervera (Spain)
Not on the picture: Pr K. Devreese (Belgium), Pr M. Khamashta (UK), Pr J. Musial (Poland), Pr Y. Shoenfeld (Israël), Pr L. Stojanovic (Serbia) (2021 Meeting)